With Ordery you can be up and running in 30 minutes.
Simply follow this link to signup for your vendor account, you will instant access. Please note, the email you sign up with may be provided to customers, so its best to use a business email.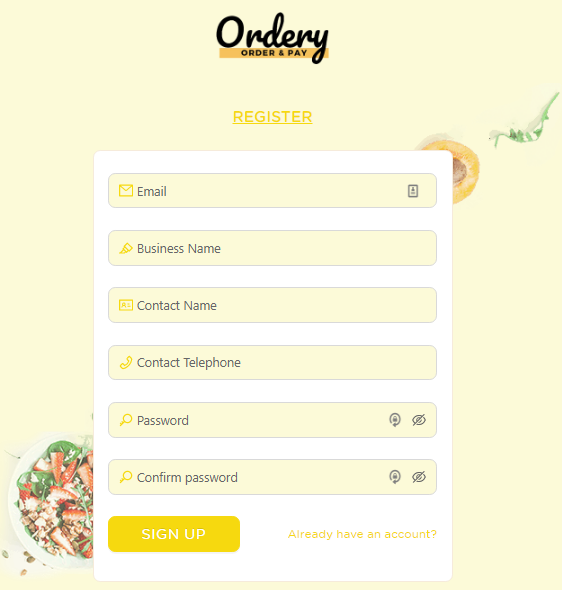 Pricing
We charge £20 per month plus VAT, paid annually so £240+VAT, this gives you access to all features other than customers paying outside of the app.
If you wish for customers to make orders and you collect payment separately, we charge £49 per month plus Vat.
Payment Integration / Transaction Fees
Ordery uses various payment integrations including stripe, the worlds largest payment processor. We charge 1.65% + 20p per transaction, this is negotiable upon volume. Settlement terms are available from next day or up to 7 days depending on the account you go for. Please speak to us to discuss the options.