It is super easy to setup multiple sites in our system.
From your account, navigate to Vendor Settings > Multiple Sites

Here, you can click New Vendor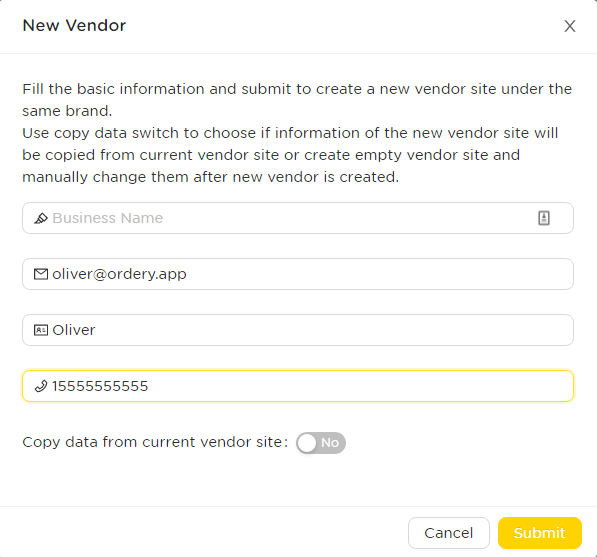 Here you can input the new sites details and toggle "Copy data from current vendor site" this will copy all of your menus and items, once submitted, you will see the other site in the list of sites.

In the top right of your vendor login, you can select which site you wish to view and easily swap between them.